Creating a World Class Buying Experience
Our unique approach to retail sales training:
We believe very much in the 'relationship' and not just the 'sale'. Through the delivery of a great buying experience, we want customers to WANT to buy from you, rather than you having to sell to them.
This workshop will show you how to achieve this and provide an exceptional buying experience for your customers in a way that makes your business really stand out from your competitors, resulting in higher conversion rates, increased sales and more repeat business.
On this popular one-day interactive Buying Experience workshop you will discover:
The psychology of buying and the customer's buying decision process
How to understand a customer's decision process and create real focus
Ways to engage and connect with the retail customer
How to get a full picture of the customer's real needs, what the customer really thinks and feels
Ways to tailor the presentation of the product to create desire
The best approach to handling objections and reassuring the customer
How to recognise buying signals and 'close' naturally
How to create a 'stand out' impression so the customer returns again and again
What to expect?
This one-day sales training workshop for retailers is designed to keep you engaged and learn through active participation.
The workshop consists of the following
Overview of what makes a great buying experience
Brief presentation around buying "drivers" and why is it important to identify them
Self reflection – How do you see yourselves in the process
Role play and group break outs to identify the ideal buying experience
Why attend this retail sales training workshop?
Research shows more than 50% of customers will spend more on products and services if the overall experience is great and memorable. Customer's expectations are rising. They want retail sales staff to take a genuine interest in what they need and to care about their buying experience.
In an increasingly competitive market place the need to provide a superior level of customer service, as part of a world class Customer Experience, has become even more important.
Customers choose where they shop and for this reason we need to deliver more than just a service we need to deliver a buying experience.
This workshop has direct and very tangible outputs, you will;
Discover a greater understanding of why customers walk through your doors and how to ensure that you leave your customers with a positive and loyalty inducing interaction
Feel empowered to behave more naturally with your customers and sell more
Have the know-how to deliver a great buying experience
Date
28th June 2017
Time
8.45am -9.30am           Pre Registration and Breakfast
9.30am                           Workshop begins
Location
The Hatton
ETC Conference & Training Venue
51-53 Hatton Garden
London
EC1N 8HN
In House Training option
Have a group of 8 or more employees you would like to send on this workshop ? We can come to you and design a bespoke workshop to meet your specific requirements.
Our in house training is a simple, cost effective option for organisations wishing to quickly train up the whole team at a time and date that is convenient to you.
Get in touch at [email protected] so we can create a great training experience for you.
Our Speakers
Simon O'Donnell
Senior Customer Experience Consultant
Following a successful career working with many UK Blue Chip organisations, Simon has spent the last 13 years advising businesses on how they can grow and develop. He has experience across a wide spectrum of industry sectors, including telecommunications, recruitment, hospitality, retail and distribution.
Simon genuinely believes that the customer has to be at the heart of everything an organisation does and that, from top to bottom, everyone in an organisation has to be "on board" with the concept that customer loyalty and lifetime value are key to success in the long term.
Amy Brustia
Customer Experience Consultant (CCXP)
Amy is an adaptable customer experience professional (CCXP) and business operations manager with a solutions orientated, can do attitude and proven ability to communicate effectively across multi-disciplinary teams. Having successfully implemented a number of Customer Experience initatives across a number of sectors including Banking, Construction and Healthcare.
Amy is passionate about aligning the customer journey with back end processes and technology to provide systems that enhance data visibility, facilitate better business decisions and most importantly improve the end to end customer experience.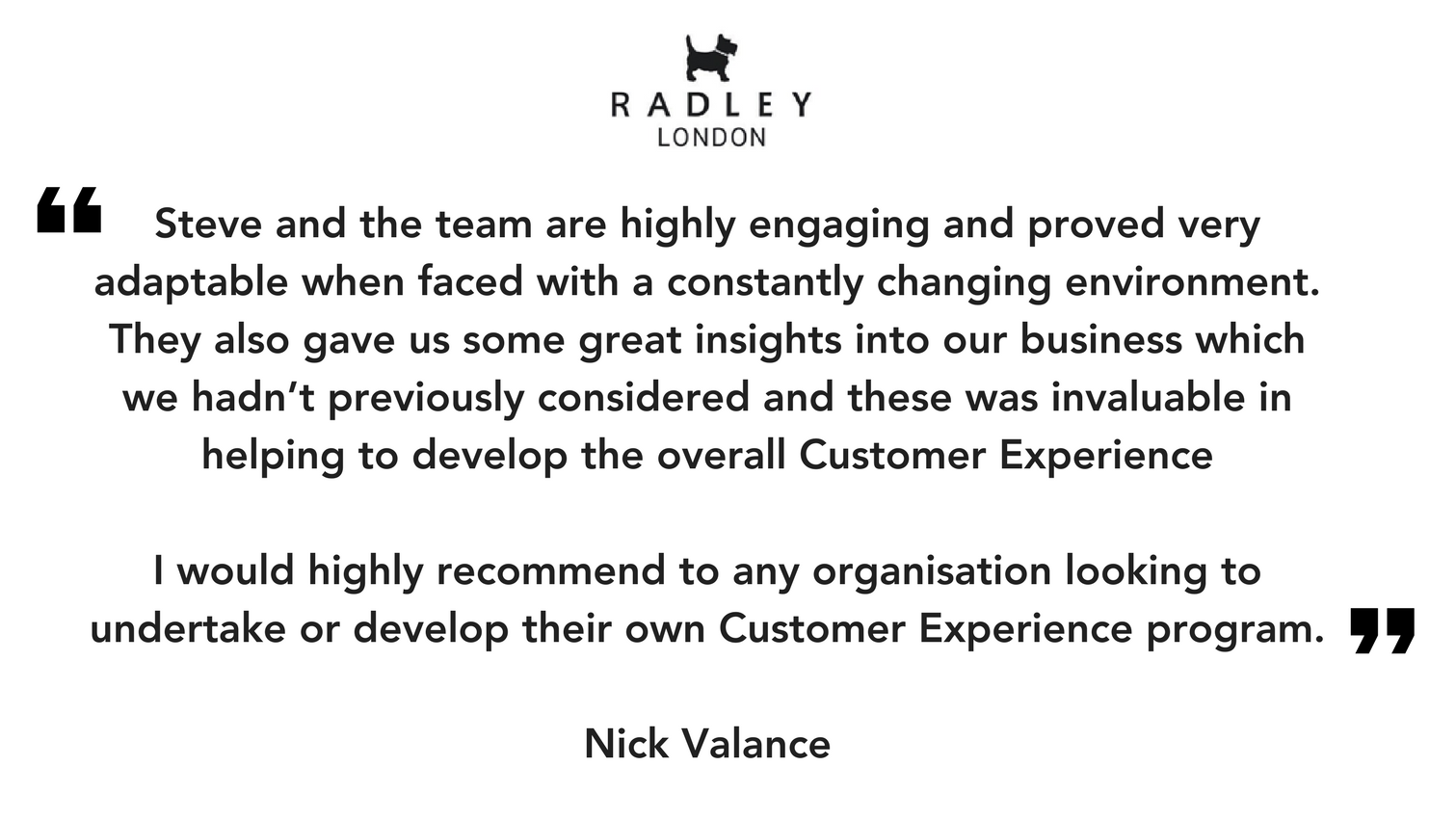 Can't attend this one ?
Register your interest to find out about our upcoming events by filling in the form below or contact us at

[email protected]